2021 was a remarkable year. Although it seems that this statement has been repeated so many times, it was indeed a turning point in my life where I quitted my full-time job and finally followed my dream of doing art professionally.
In May, I came across Sylvia Path's quote, I finally realised that I was wasting my time doing things that are not important to my being, that I was not brave or determined enough to take charge of my life and turn it into something I really want to live. I forgot why I was determined to go to Paris in the first place.
It took me 6 months of preparation, step by step, getting back to track, being self-disciplined, and consistent, getting to know the new prospects of my career path, learning tricks of the trade and testing the waters. There are so much to know, to understand and to do. I almost caught another (and another) burn-out during the time. Almost no spare time, no proper weekend, from day-to-night, it felt like 48 hours of work stuffed into a day. The day I quitted my job, I finally put an end to a toxic relationship at work, and to a difficult period of my life which has left persistent consequences to my mental and physical health. I was relieved and happy to start anew another chapter of my life.
This is the year where I finally started to acknowledge to myself, I am an artist, I am an illustrator. It was never easy to admit that even in my thoughts, let alone to say to others. Before, I only said, yes I drew, I painted, I illustrated this and that, on my free time. Labeling myself as an artist, meaning doing it professionally and living it financially, is too much of a claim that I did not think I was good enough to bear. This imposter syndrome partly came from the fact that I was self-taught, and that I didn't graduate from an art school. It made me feel lesser and inferior even when someone else introduced me as such.
When my 35 deadline was striking near, I decided to do something about it. I had to go back to making art, and facing my fears head on, no matter what it might cost. I signed up for classes, worked on my own projects, trying to improve my skills, broaden my knowledge and explore possibilities in making art. At 35, I am finally doing what I'd always wanted since I was 5. My efforts paid off, with appreciation and encouragement from people around me. I started to receive my first commission, sell my first original artwork, my first print, the second, then third, then fourth… I had my very first group exhibition, too. Brick by brick, I am building my biggest dream. This would never happen without people who have been there for me from the start, who have been extremely supportive and generous with their time and effort. I'll be forever grateful to you.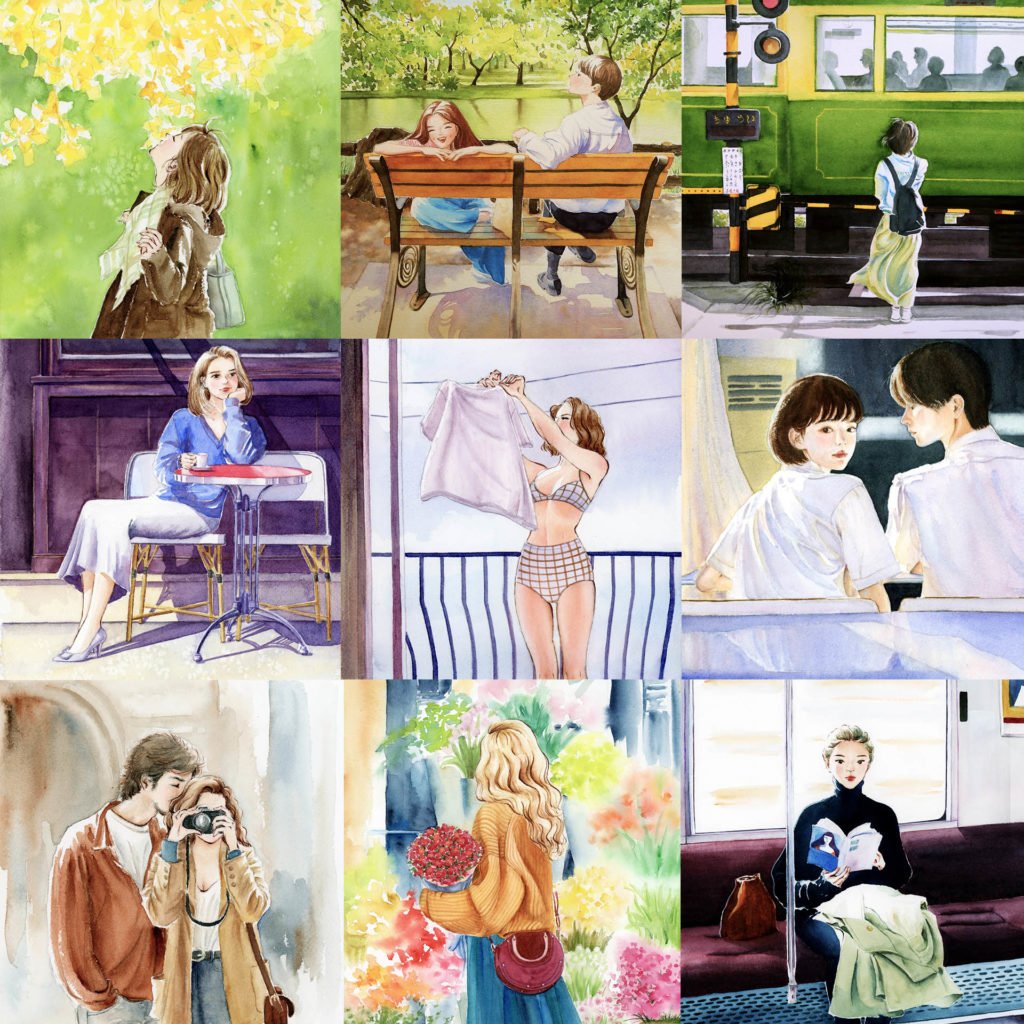 2021 achievements:
I'd love to start with the resolutions made about this time last year:
Make art every day: have it ingrained in my daily life, work long hours, be self-dispciplined, get serious and labour on my art
Share my creativity: be open and present on social media with my Instagram and Facebook page, and professional in real life about my new career
Renovate my website and portfolio: rebuild everything from scratch, learn to deal with technical problems
Take art classes: explore different media, techniques, styles
Find an apartment and decorate it: researching, planning, visiting, negotiating, purchasing my very first furniture got me almost burned out but the results are worth it, now I have a really pretty place called home
Get to 15 kyu in Go: done, actually I already got to 9 kyu!!! Yay!!!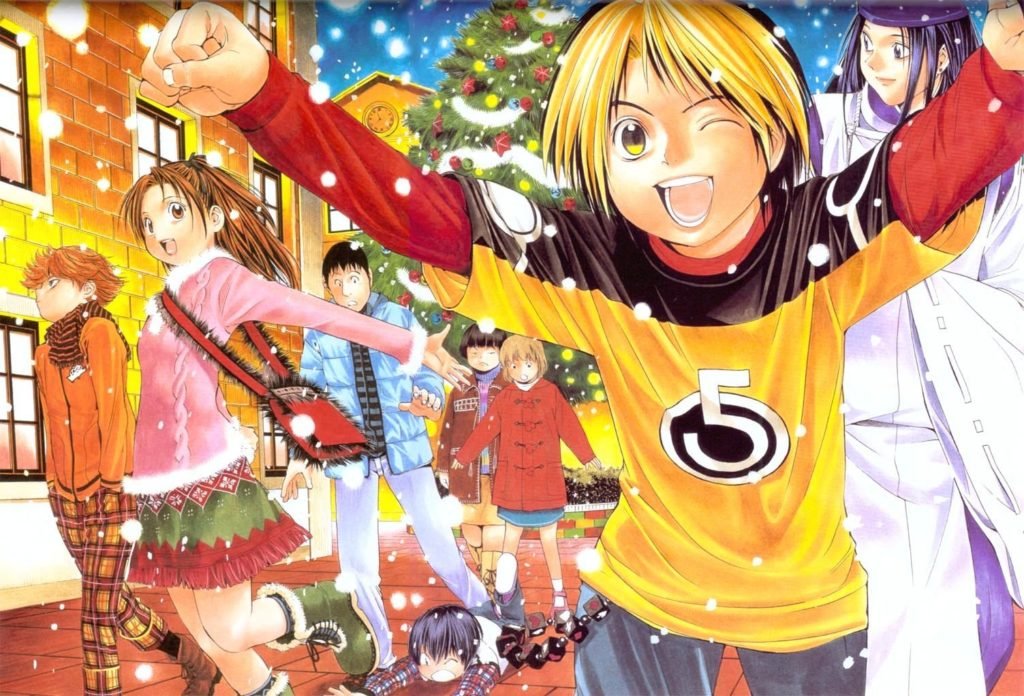 Coups de coeur of 2021
Books
Midi pile by Rébecca Dautremer

– A beautiful, breathe-taking children's picture book! May I say it's a piece of art?

The View from Cheap Seats by Neil Gaiman – A collection of his essays and talks that gives you the peak inside the author's mind and heart. And such a wonderful human being.
A Room of One's Own by Virginia Woolf – A great, great modern classic on feminism, art and the creative process that I had procrastinated to read for so long.
Movies
Nomadland
12 angry men
The Godfather
Series
Downton Abbey: Finally got around watching this period series that has won so many prizes and hearts
The Red Sky: trai xinh gái điệp, trai xinh gái điệp, trai xinh gái điệp
Nagi no Oitoma: A series that made me laugh and cry, and left me happy for a long time
Midnight Diner: A slice-of-life style with short and sweet episodes that soothe our soul
Cutural events
Collection Morozov at LV fondation: Among the masterpieces, the magnificent La Rêverie (Daydreaming) by Renoir captured my heart with Jeanne Samary's sparkling eyes.
Swan Lake ballet: An annual ritual, as spectaculous as ever
Montreuil Children Books Expo (Salon de Livres Jeunesse à Montreuil): My very first visit to understand the Frech market, we spent the whole afternoon wandering among beautifully illustrated books
Misc
Coucou Grand Chêne: A much needed autumn retreat, in the forest, among trees and fresh air, between hot baths and generous local food
Barcelona: I didn't expect to fall in love so fast with this city, a gentle breeze with ocean's scent that warmed my tired mind and body.
2022 Resolutions:
Open an e-boutique for my art
Make 1 picture book
Start my Youtube art channel
Keep on exploring and experimenting art
Learn from the master, their techniques, colour palettes, voices and styles
Make good art
Keep working on my second dream
Maintain a good body – mind – soul balance
It's still the beginning, but with hard work and patience, hopefully, a brand new year will bring me a lot of pleasant surprises.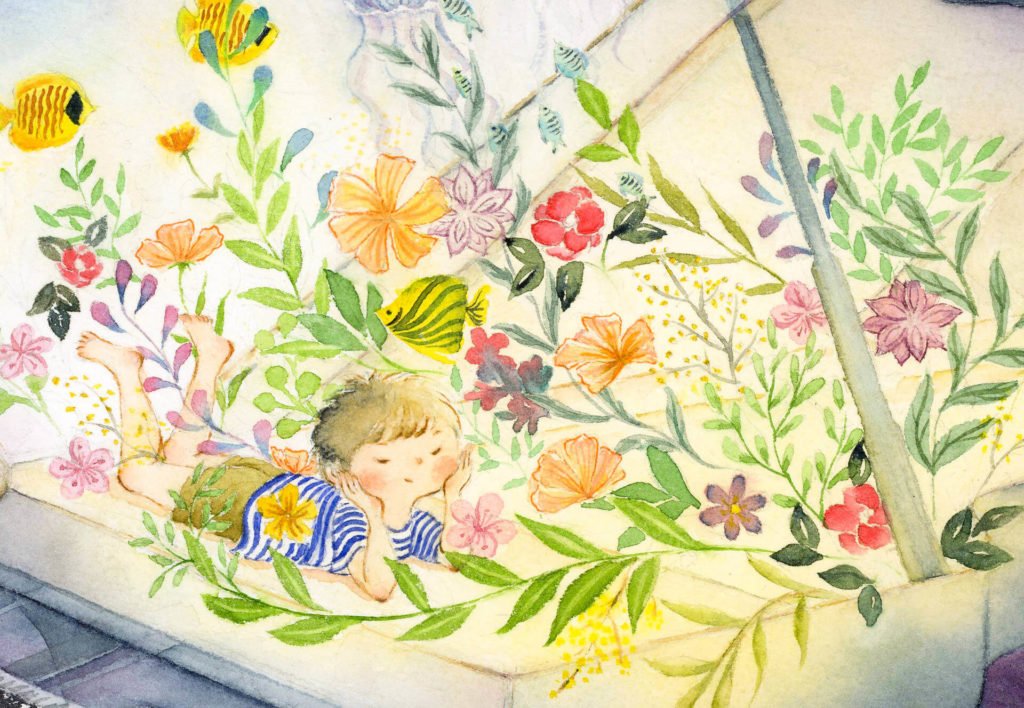 Related posts
I'll remember this moment, when the day's done and loneliness creeps in, when fear evades and uncertainty takes hostage. I'll remember me sitting on a green bench, under lush leaves of a common horse chestnut tree, in a summer afternoon as bright as hope and as fine as youth. I'll remember lavenders' overwhelming scent…

Hồi còn học đại học, có bạn hỏi tôi là làm thế nào để học tiếng Anh. Tôi trả lời, tất cả các ngôn ngữ đều cần sự chăm chỉ. Để thực sự giỏi thì có lẽ cần thêm một chút năng khiếu, cũng như tiếng mẹ đẻ không phải ai cũng được 8, 9…

Tôi băng qua đường Võ Nguyên Giáp để tới biển. Bãi đánh cá 2 giờ chiều hoang vắng. Bầu trời trước giông hạ thấp, âm u, nhưng sát đường chân trời có một dải màu hồng phấn chuyển sang xanh bạc hà cắt ngang, phản chiếu ánh sáng dịu dàng xuống mặt biển. Thủy triều…